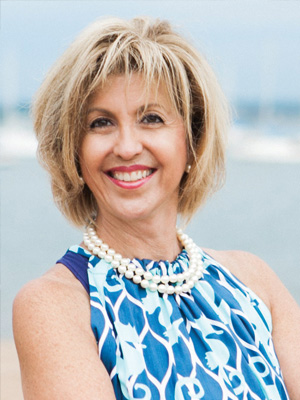 Diane Zorich
A native of New York, Diane always dreamed of living on the Connecticut shoreline and moved to Connecticut in 2002 with 20+ years of corporate management experience. A seasoned REALTOR of 13 years with a thorough knowledge of the Shoreline area, Diane is a former Board member of the Branford Chamber of Commerce. Diane received the Val Karlawish Distinguished Service to the Chamber Award in 2012. This award is presented to an individual who has invested exceptional time, energy and talent directed towards the advancement of the Shoreline Chamber of Commerce and the Shoreline business community.
"What made me successful in the corporate world are the same skills that I bring to real estate. "I am organized, analytical, love solving problems and most important, am a skilled negotiator," said Diane.
"Our company's continued growth over the past years, coupled with innovation, strategic planning, business integrity, and a demonstrated commitment to our clients, is why Diane joined our team and will work from our Branford office," said John Wareck, Managing broker/owner.
"We are delighted to welcome her to Wareck D'Ostilio and look forward to a great future together." 
A resident of Madison, Diane lived in the Morris Cove section of New Haven for more than 11 years. Diane's areas of expertise are residential single family and multi-family homes throughout the Shoreline area.
She is married to her husband Chris and has two daughters, Jessica and Caitlin. Diane also has a black ChowChow and two cats.
Diane Zorich
Real Estate Professional
978 Main Street
Branford, CT 06405
Phone: 203-415-8884
Email: Diane@wdsells.com
Real Estate Solutions for Every Need!
While Wareck D'Ostilio Real Estate has considerable expertise in helping people buy and sell homes, the company and its team members also excel in other areas of the industry. The company has its roots in commercial retail and office brokerage while additionally servicing developers, investors and tenants by locating and filling space. Wareck D'Ostilio Real Estate has exceptional insights into the market. Please give us a call to discuss how we may help find a solution for your needs.